Etopia is a community of seven regions. While each of the regions is built on our core tenet of environmental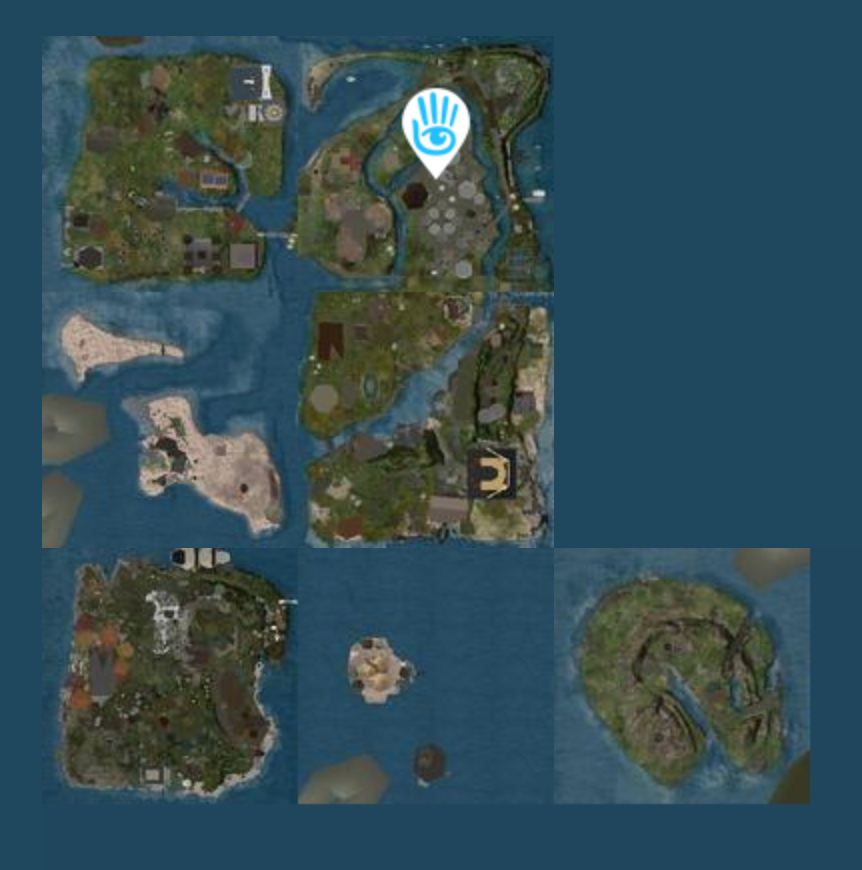 conscientiousness, cooperation, and sustainability, each region has its own focus.
From the moment you enter Etopia Plaza you'll experience a community like no other, built on core principles of regenerative living, cooperation, and the best way to support the collective good. And we're a lot of fun! From our Weakly Bored Meatings to our annual Talk Like A Pirate Day to our Earth Day Celebration you're bound to find something that will keep you interested and involved. We invite you to explore, engage, and enjoy.
Etopia Island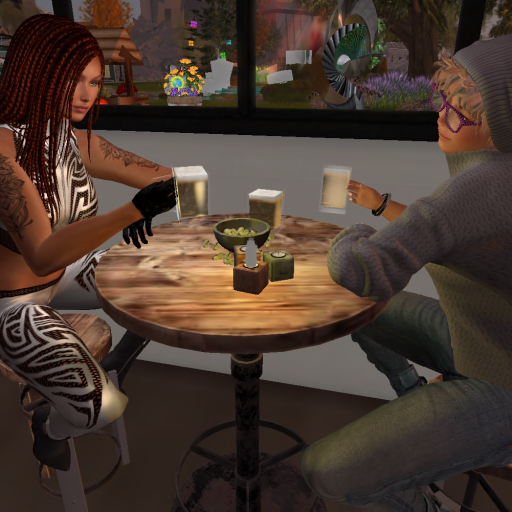 Etopia Island is our more "urban" build. Because of its educational focus Etopia Island is a G-rated region. The plaza showcases community building, urban agriculture, and green infrastructure modeling for real-world business practices. We also look at how these ideas can go beyond the personal and translate to municipalities.
Other places of interest on Etopia Island include the Sustainable Energy Science Lab which is an interactive display of energy, the Water Treatment Plant and Mangrove Forest, the Etopia Food Cooperative, Meditation Falls, and Serenity Park.
Learn about what you can do to help heal the earth and enjoy a better quality of life every day. Our shops, gardens, and demonstrations share valuable tips and information in a fun and engaging way.
Etopia Prime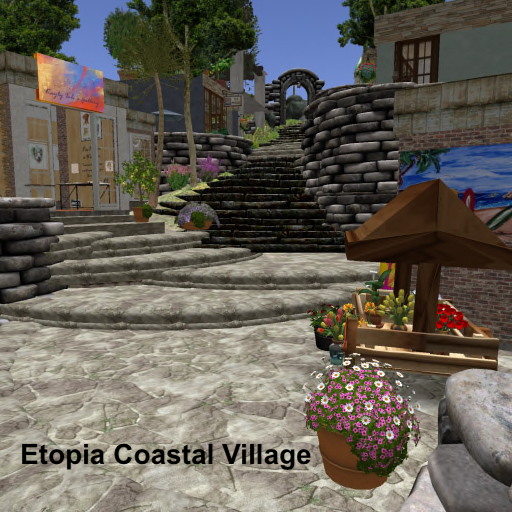 The landing area of Etopia Prime is the Coastal Village. The Coastal Village is modeled on the Amalfi Coast of Italy and is home to art galleries, the Piano Bar, beaches, and mountain views. is modeled after the Amalfi Coast in Italy. As a seaside village it attracts residents who enjoy a small community, ocean views, and a more relaxed atmosphere. Like Etopia Island, Etopia Prime is mixed use blending residential and commercial offerings in shared spaces.
While you're in the Coastal Village enjoy the galleries and shops. Be sure to visit Tsidel's Cafe and Ginny's Arcade before taking a horse-drawn wagon ride from the village to the Farmers Market. The Farmers Market not only has real-world information but gives visitors a chance to buy virtual goods just as they would at a market in their local community.
Etopia Quest
This region is home to the Lost Lagoon, marine life exhibits, and quiet beaches. From beautiful sunsets to playing volleyball on the beach there's plenty to see and enjoy.

Etopia Oceania
Oceania is an open water area that is home to our Undersea Marine Life Education Area. After your deep dive into learning about marine life and human impact on the oceans be sure to come up for air and visit the Pirate Tavern for a tankard of grog. Visitors can also enjoy a relaxing afternoon of sailing, and join us for parties, barbeques, and our annual Speak Like A Pirate party in September.
Etopia Homestead
Etopia Homestead is a fully residential region. If you visit remember to respect our residents' privacy.
Etopia Peninsula / Peninsula College
Peninsula College has a unique environment that encourages students to explore new possibilities. The college is innovative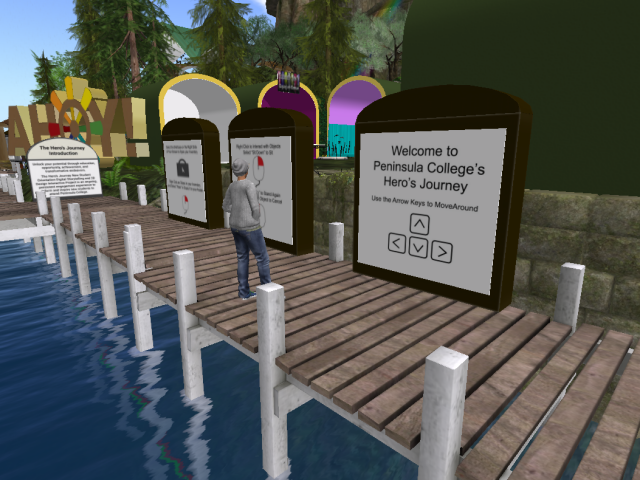 and student-centered with excellent faculty and small classes. At Peninsula College, learning is not confined to enclosed classrooms or lecture hall. Instead, the entire campus, the Olympic Peninsula, and Second Life become teaching laboratories as students and faculty move outdoors to take full advantage of all that our unique area has to offer. 
ʔaʔk̓ʷustəƞáwt̓xʷ  House of Learning … The Peninsula College Longhouse is the first longhouse in the nation built on a community college campus.  The vision of the Longhouse to be a center for cultural expression and educational achievement for all students and community members was woven together by Peninsula College and six Sovereign Nations: Hoh, Quileute, Makah, Port Gamble S'Klallam, Jamestown S'Klallam, and Lower Elwha Klallam.
Learn more at https://pencol.edu/

Remember though we are a themed sim, we are not a role playing sim.
Clothing is required. Weapons and motor vehicles are banned.