Have you ever wanted to visit a place in Second Life that was about health, but fun?
The folks at Whole Brain Health in Second Life have done just that at Inspiration Island. They have over 60 engaging and informative spaces on four different levels. Some of their activities are self-paced and others are facilitated. From discussions and hands-on building activities to workshops and regular music events you just might miss the fact that everything is focused on wellbeing and having a healthy brain. (Be sure to visit the Brodmann Brain … one of my favorite areas)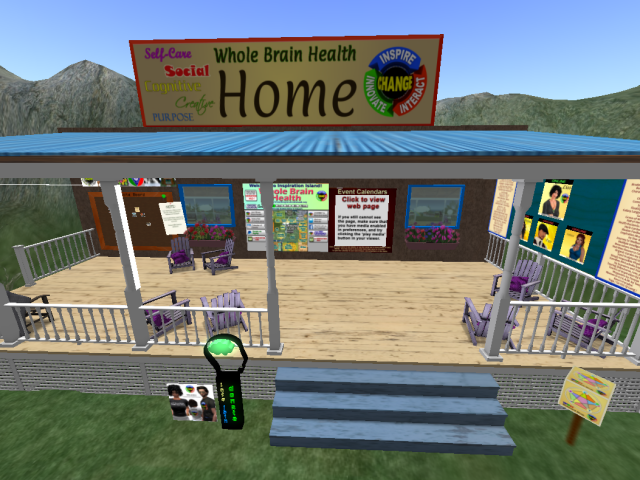 Wisdomseeker and her team use current research to improve day to day function of your brain and support its vitality over time. They know that exploring these ideas in a 3D space, like Second Life, allows a level of engagement that is unique to online brain-training programs. According to Wisdomseeker, founder of Whole Brain Health in Second Life, "When you move through space in avatar form, your interaction with what you are learning is very direct and powerful."
At Etopia, we know this to be true, too. Teaching visitors to live more sustainably and in harmony with the world around them is what we do best.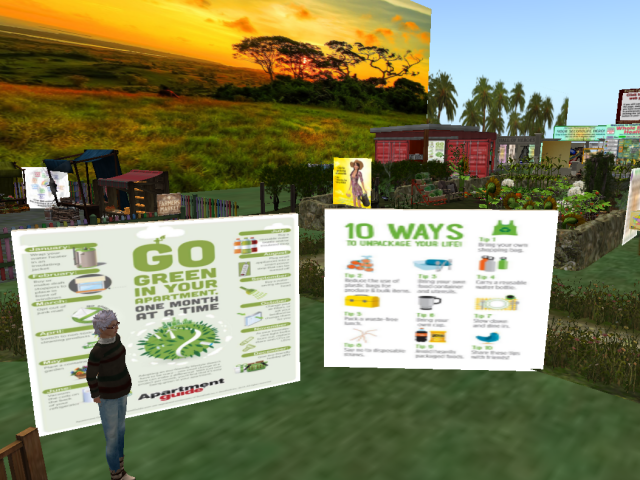 Recently, Etopia was invited to build a sustainable living demo area at Inspiration Island. We couldn't wait to team up with Inspiration Island and contribute some simple ideas that can make a big difference in someone's quality of life. We even hosted a tour and some discussions.
There are several areas that address specific aspects of living sustainably. Each area has storytellers that share information and engage visitors to interact with different activities.
There's an organic garden with tips and information along with planting and harvesting activities. You can even contribute your own ideas.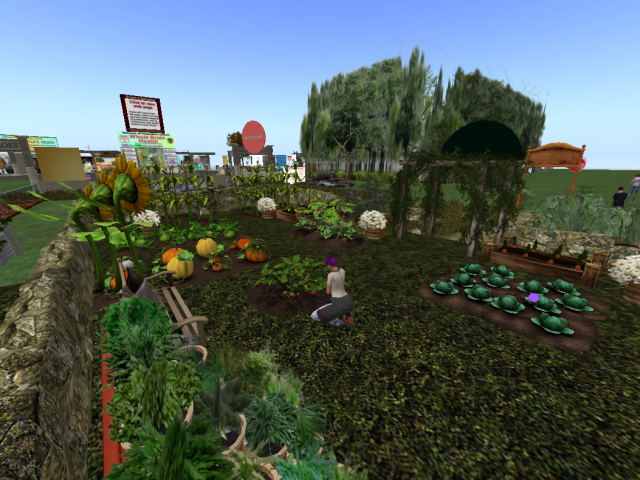 There's a Farmers Market with storytellers sharing the benefits of buying local. Bring your sweetie over to the flower stand and buy get them a rose or take your turn at the potters wheel.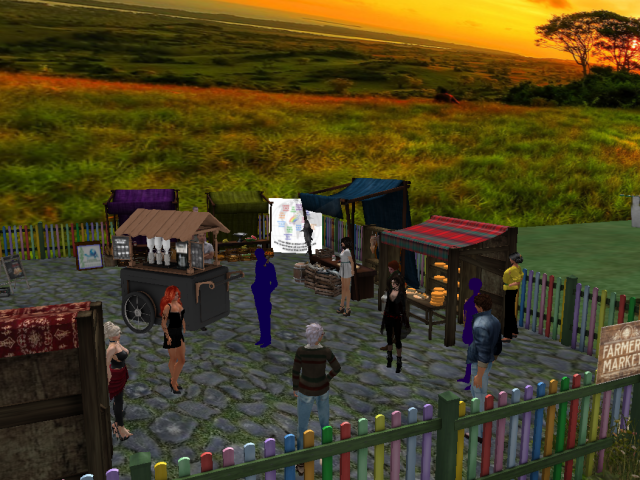 There's even a "green" home with ideas on sustainable family living.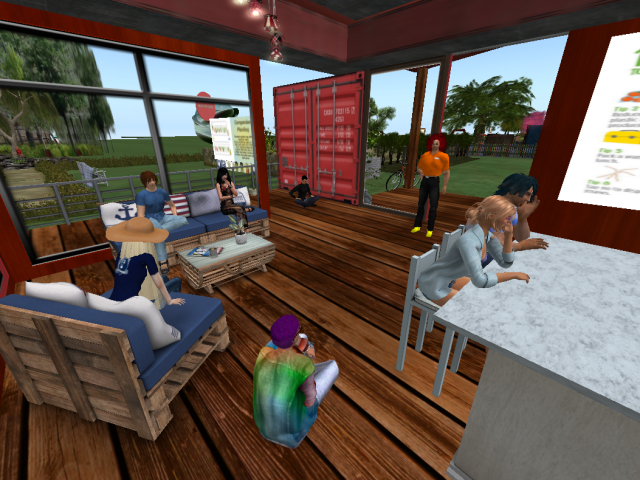 As Wisdomseeker says, "while your avatar is exploring locations on the island, you will be doing the most extensive form of brain training you can find online. Everything here is designed with that goal in mind. And what you try in-world can be carried out into the rest of your life, if you wish."